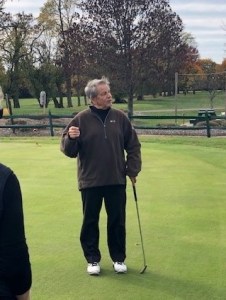 Gambler Ridge Golf Club is proud to introduce our new certified golf instructor, Joe Monticello. Joe is local to our community, living right down the road in Allentown, NJ. He has many years of experience teaching and coaching golf. He has served as an assistant PGA Professional at IBM Country Club, he worked as a certified instructor at Applegarth Golf Center, and at the Hole-In One Golf Center in Millstone, NJ. He also was the boy's and girl's golf coach at Allentown High School for many years.
Joe started group golf lessons and clinics at Gambler Ridge GC in 2020. Let Joe help you learn golf the right way and play your best golf ever! You will learn to play golf in a fun, easy, and non-intimidating environment with Joe. He is extremely patient and has a great ability to communicate ideas and instruction in a simple and effective way. This way you can start playing in a more consistent manner.
Take part in one of our game improvement group sessions or clinics.
Reservations are booked on a first come, first served basis. ONLY 6 participants per session.
Register by calling our pro shop, e-mailing John@gamblerridge.com, or in-person.
Gambler Ridge Golf Club
121 Burlington Path Road
Cream Ridge, NJ 08514
609-758-3588
John@gamblerridge.com